Gallery
New Wardrobe Hall
I was so excited about this opportunity, my client wanted to purchase an entirely new wardrobe and get rid of almost everything she already had. With a budget of $3000 we were able to outfit her from head to toe. She has a business casual job in San Francisco but loves going out with friends and going to local coffee shops on weekends. The challenge was on to find a mix of things she could wear lots of different ways. We timed it perfectly during Labor day so lots of stores were having sales. At the end of about a 4 hour shopping trip we were done! After we came home I was able to style about 25 outfits for her without reusing a single piece. Not only does she have lots of new things she was so excited to wear, I think she found some staples that will be in her closet forever!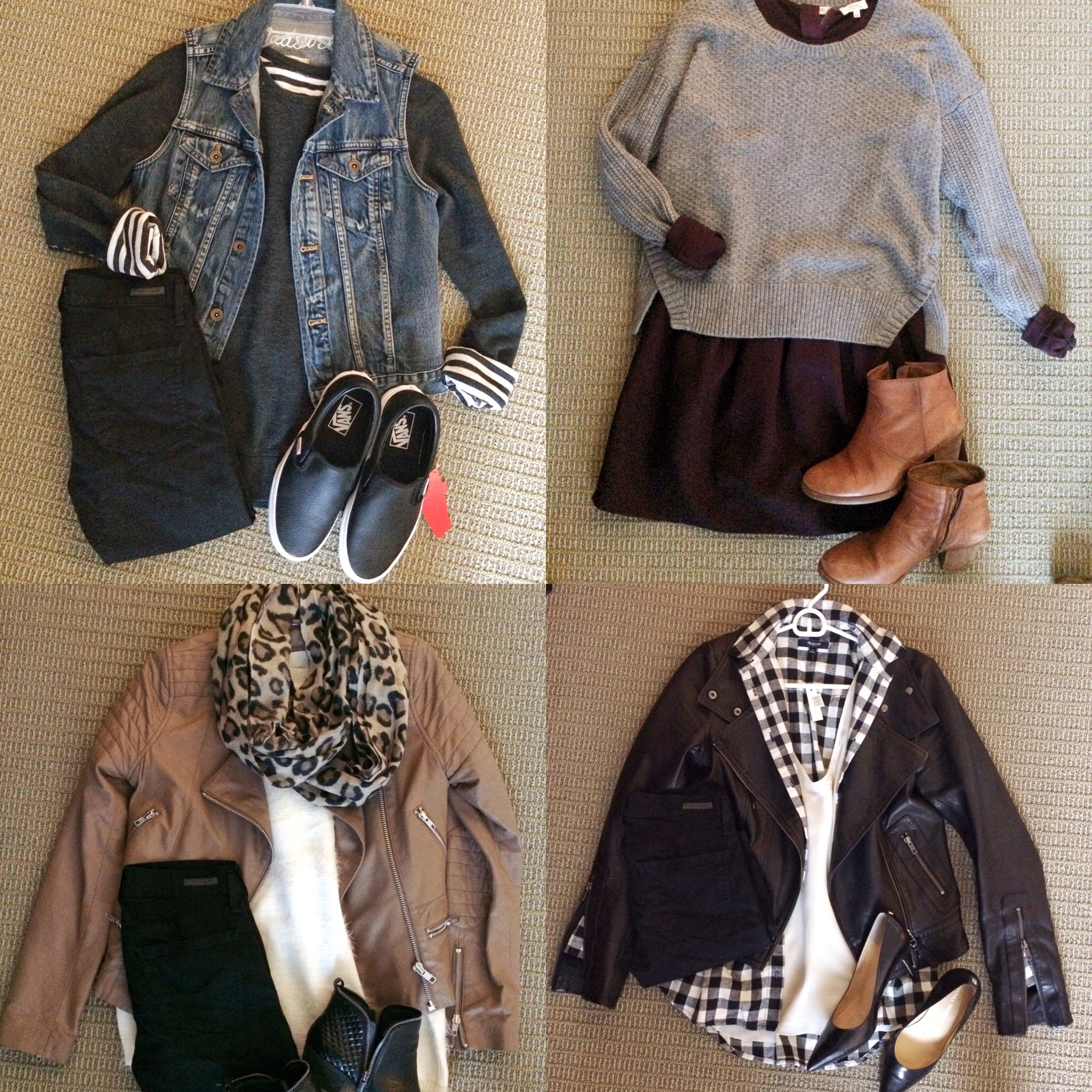 Closet Re-vamp
I recently worked with a client on an existing closet re-vamp. You never know what you are walking into but I always find that no matter the clients style their closets have endless possibilities. I was excited that this particular client had a style very similar to my own; lots of stripes, leather, and chunky knits. I was able to style 25 key looks without reusing anything but bottoms. These are just four of my favorites, not because I like them but because my client was so excited about wearing all of them. She had never paired them together and a couple pieces were ones she didn't know how to wear at all. I love meeting new people, especially when they are as sweet and fun as she was.
Event Styling
I got the honor of styling Helen for her 15 year Alaska Airline anniversary party. She wanted a classic look she could dance the night away in. I pre-shopped pieces and scheduled a time for her to meet me to try on. We were in and out in under an hour and I think she looks great. If you need help shopping for an event I would love to help.